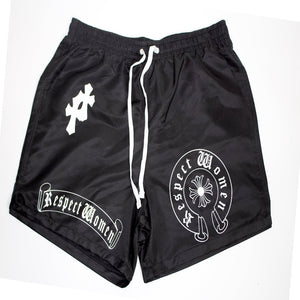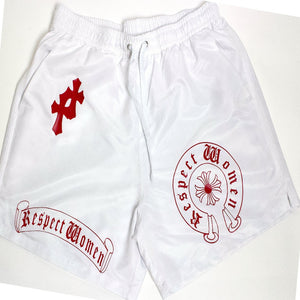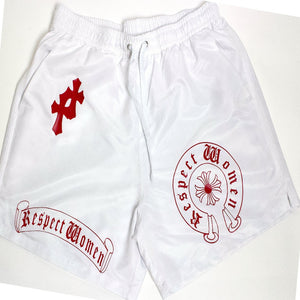 Summertime Shorts
These shorts are perfect for any and all Summer functions.
Whether poolside or catching a vibe these shorts are good for all occasions.

4.5in in-seam.
Drawstring.
100% Polyester so they are super soft and light, "Respect Women" printed in Old English font on both legs and Double Latin Cross printed near the right pocket. 
Also features a back pocket.
(Picture is XL pair)